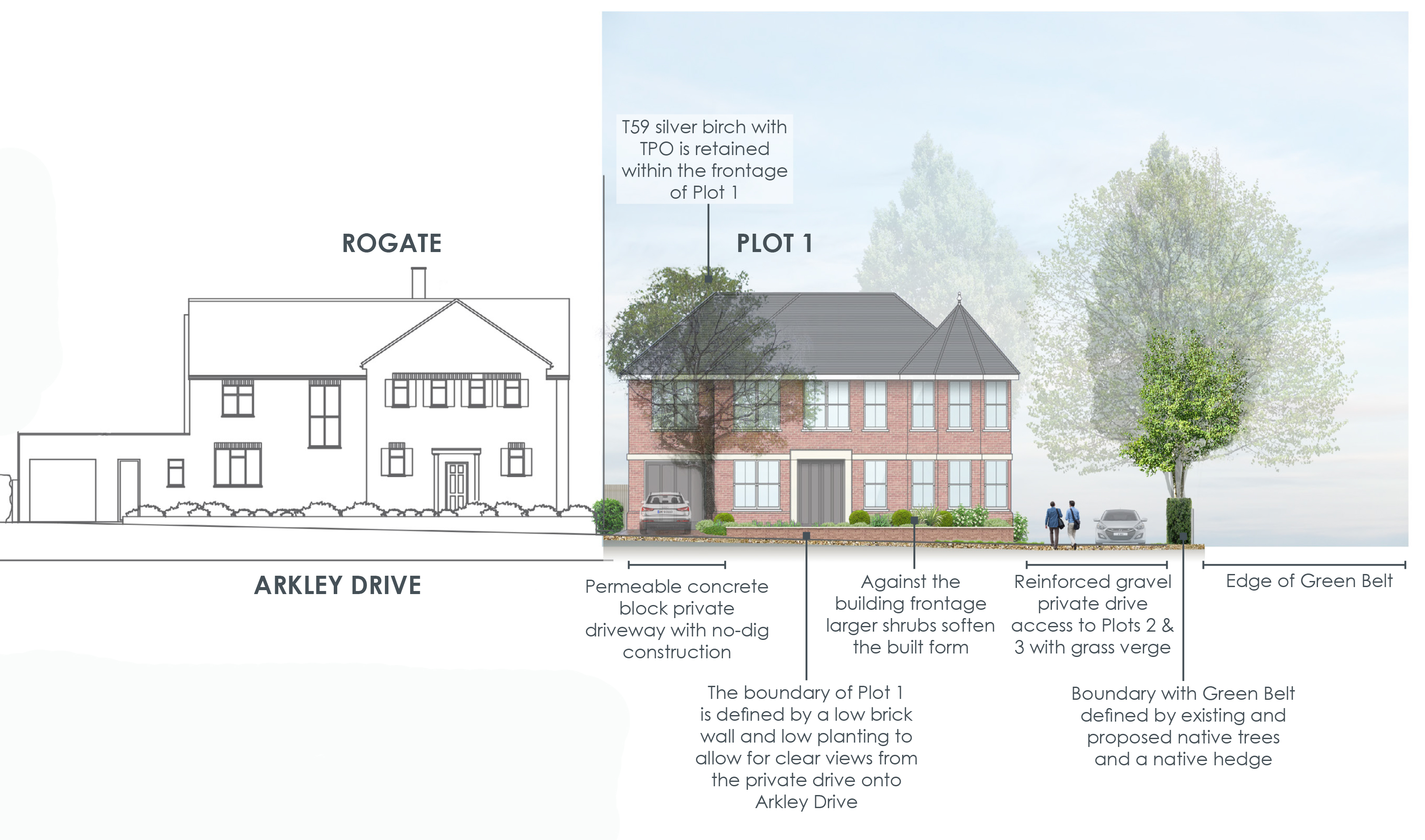 News of another planning approval is a good reason to celebrate.
We received some good news from Linea Homes. They very kindly thanked us for helping them to get planning permission on a complex site, directly adjacent to Green Belt in north London.
Before our involvement, the residential scheme had been previously refused due to the siting and layout of the new access road and the incongrous nature of the character and pattern of development, especially in relation to the existing street. We visited the site and provided an illustrative plan, street elevation and inputed into the production of visualisations to ensure that they accurately represented our (and the client's) vision and showed the scheme at its very best.
Through effective landscape intervention, as well as close collaboration with the rest of the team (who were also excellent), we were able to demonstrate that the development fitted well within the street scene and its overall surroundings.
If you are looking to obtain planning permission on your development, the early involvement of a landscape architect could be highly beneficial.
Give us a call and we can advise on how we could help.
In the meantime, it's time for us to get out the Champagne…