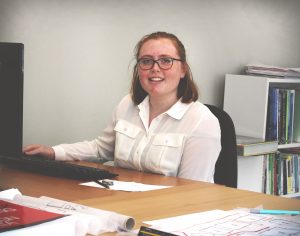 GUARDA is keen to support the Landscape Institute's #ChooseLandscape initiative, which encourages young school leavers to choose landscape architecture as a career. The profession has always suffered from poor exposure and a lack of understanding and we believe that we all need to do 'our bit' to support and promote our profession. 
We started by visiting Colchester Sixth Form College in June to talk to the students and show them the range of fantastic projects that we are currently working on. As a result, we welcomed Shannon Goss to our office so she could see what it was like to work in a landscape architecture office. She came for two days and it was a pleasure to show her around, engage her on a project and answer questions. 
She gave us the following feedback which was a joy to read:
'Spending two days at Guarda landscape was an absolutely incredible experience, and really helped me gain some insight on what a career in landscape architecture looks like. I came here expecting to be shadowing their work, but instead I was allowed to help out on their current project and even do some design work towards it. This was an amazing experience that has really helped me to fully understand the scope of landscape architecture and the diversity of the career, as well as developing my photoshop skills. Not only this, but it was really enjoyable and I felt so included in the project- I've had a great time!'
We wish Shannon all the success in the future and hope that we see her back as a qualified landscape architect in a few years from now.
In the meantime, we shall be back at Colchester College next year and hope that our fellow landscape architects will do the same.