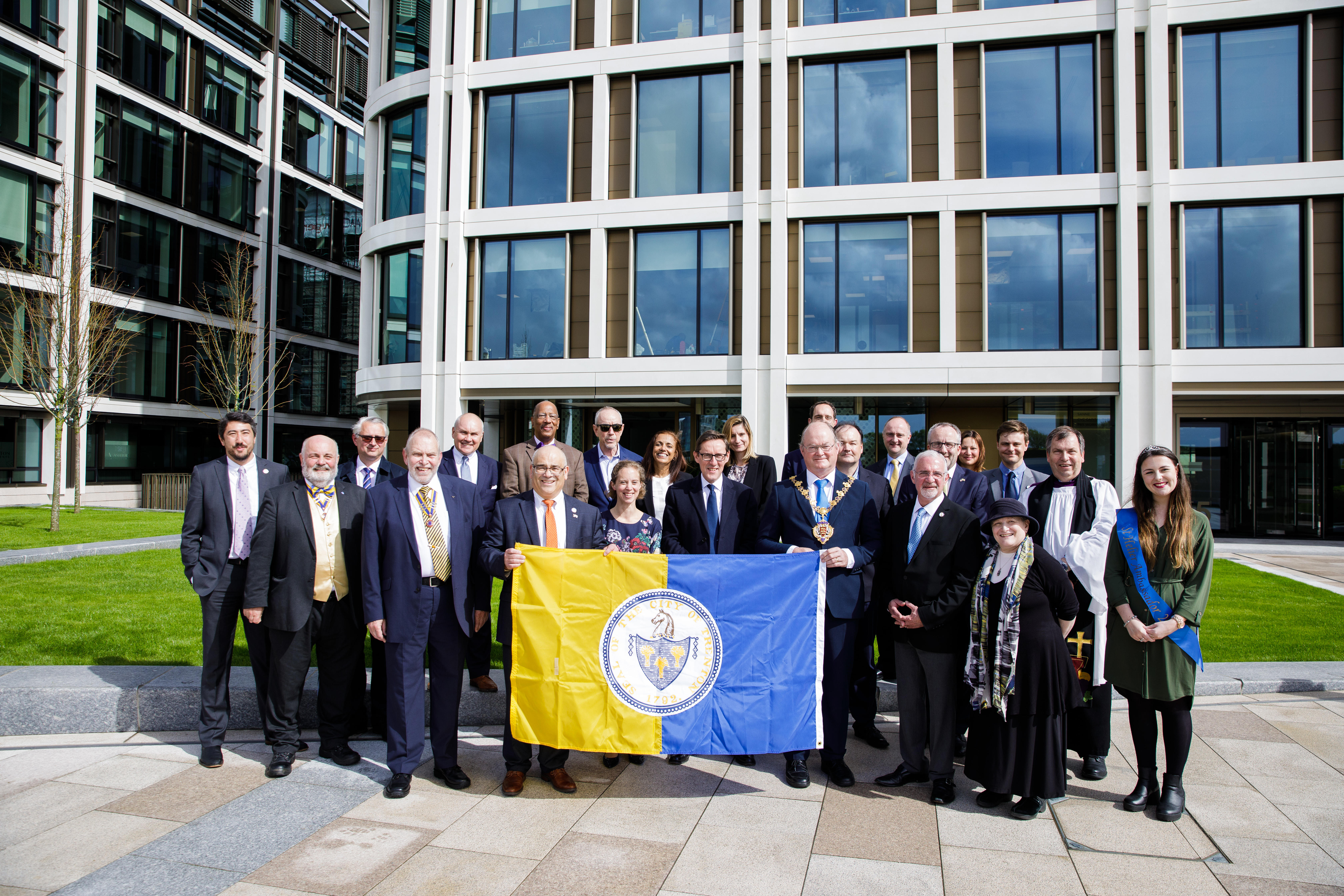 We were delighted to be invited to the official opening of Trenton Square last week. The Mayor of Trenton New Jersey, Reed Gusciora, was welcomed to Jersey to oversee the opening and he was accompanied by a delegation of politicians and senior officials from New Jersey.
Trenton Square, which has been created as part of the new International Finance Centre (IFC Jersey) is named after New Jersey's capital to recognise links between the Island and the U.S. city. The name was suggested by the Constable of St Helier, Simon Crowcroft, who hopes the visit will contribute to the ambition to build Jersey's relationship with the State. Given the Island's historical links with New Jersey and also the Island's financial services industry is international and outward looking, it was a perfect fit.
Trenton Square is the most significant new area of public realm to be created in St Helier since 2011. The square, which will expand further to the west as the IFC continues to develop, has been delivered as part of its IFC Jersey project.
Lee Henry, Managing Director of JDC said "I would like to express my sincere thanks to the Board and project team at JDC for co-ordinating the successful delivery; to the project's architect MJP and the landscape architect Guarda, to the civil engineers Waterman Group and to the Main Contractor Camerons and their sub-contractor, Augres for delivering a well-designed and high quality new square".