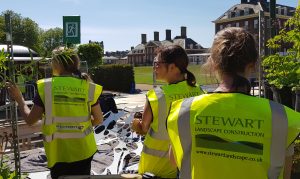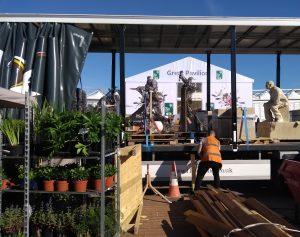 Yesterday we joined landscape contractor, Stewart Landscapes, on one of their show gardens at Chelsea Flower Show to assist with getting it completed within the very tight time scale. Thankfully the weather was glorious and the setting at the Royal Hospital Chelsea was stunning.
We were able to see behind the scenes of the show, speak to some of the well-known garden designers about their journey and marvel at the array of plant stock and products on show in the marquee and show gardens. The approach by each team has to be very focused to ensure that hardworks, detail and every single plant is perfect.
It is a world that is very different from the commercial setting that we usually operate, but the challenging timescales, commitment and ambition is one which we look to foster on every project we undertake.